Saturday, January 31, 2009 by PBC
Monday, January 26, 2009 by PBC
Very soon new links are coming
*************************************************
This post is dedicated to

all Citizens of world

,

Lee Falk
& his fiction hero, love of millions,

"The Phantom"

.
Today is very special day:
*************************************************
1. The 60th Republic Day of

India

, which is:
the largest democracy ( with longest written constitution by any sovereign nation),

the second-most populous country,
second fastest growing economy,
the seventh-largest country by geographical area in the world.
and ............
(Read more details about India:
HERE
)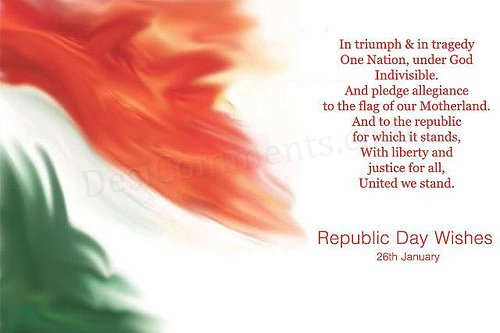 Our life is full of Colors …

I hope this 26th January will add more colors to your life

Happy Republic Day!

*************************************************
2. The 100th post of this blog.
My thanks to all known & unknown contributors, bloggers, forums, torrent sites and everyone - who played part in bringing my favorites to us.
My special thanks to:
Ajay Misra
Ajnaabi
Anonymous (IJC)
Anonymous (more friends: some I know,some not)
Anurag Dixit
Bharat Gorey
Binay Pandey
Chatur Cheeta
Dewaram
Dr. Krishna Raman

Frank
Prashant Gupta
Raj Vardhan Varma
Srikanth
Teddyk
Vikram Singh

Vineeth



My thanks to all active & passive visitors which love encourage me.
I use 3 mediafire folders & 3 esnips folders. Some comics were posted with contributors links, not mine. I started this blog on 18th November 2007, but actively posting since May 2008 (88 posts). I just tried eliminating difficulties of comics' fans which I faced myself by recollecting at one place. I had some extra time which I gave to this blog rather wasting in clubs & so on.

Generally I avoid publishing such information, but for this occasion revelling some facts - to show your love to this COMICS BLOG.
Screenshot of my 3 mediafire folders
Third folder contains around 50% Comics of my other blog. I feel there is need to pay little attention. Hoping with your help, it will be improved. This year ACK blog will be my priority.
*************************************************
On this special occation allow me to start with blogging history.
Was the first blogger the irascible Dave Winer? The iconoclastic Jorn Barger? Or was the first blogger really Justin Hall, a Web diarist and online gaming expert whom "The New York Times Magazine" once called the "founding father of personal blogging"? ........
I also always wonder about it. There are many articles available, recommend to read this one
(
here
)
.
*************************************************
Indrajal comics based on the true stories (some brave fighters of India
)
202-1974-Miscellaneous-The Tank Battle at Sukha Nallah
203-1974-Miscellaneous-Treasure from No Man's Land
206-1974-Miscellaneous-Operation JIG-3
212-1974-Miscellaneous-On The Sands Of Time
219-1974-Miscellaneous-Kunhali Marakkar
223-1975-Miscellaneous-Komagata Maru
*************************************************
Before we come to next part, few words about :
Leon Harrison Gross, well known as Lee Falk (April 28, 1911 - March 13, 1999), was an American writer, best known as the creator of the popular comic strip

superheroes "The Phantom"

and

"Mandrake the Magician

"

. He began his career that resulted in the creation of these two classic fantasy comics as a 19-year-old college student. "Mandrake the Magician" was the first action-adventure strip in which magic was the main theme.
The Ghost Who Walks has many names. Among them, Guardian of the Eastern Dakk (Also called the Eastern Dark), and The Man Who Cannot Die. Of course, the best known is
The Phantom
.
The Phantom series began with a daily newspaper strip on February 17, 1936, followed by a color Sunday strip on May 28, 1939; both are still running as of 2009.
Falk continued to script Phantom (and Mandrake) until his death on March 13, 1999. His last daily and Sunday strip stories, "Terror at the Opera" and "The Kidnappers", respectively, were finished by his wife, Elizabeth Falk. After Falk's passing, King Features Syndicate began to cooperate with European comic publisher Egmont, publisher of the Swedish Fantomen magazine, which now went from only publishing Phantom stories in licenced comic books to providing the stories for the newspaper strip as well, by adapting their own Phantom comic book stories into the comic strip format. Fantomen writers Tony De Paul and Claes Reimerthi
alternated as writers of the newspaper strip after Falk died, with De Paul handling the daily strips and Reimerthi being responsible for the Sunday strips. As of 2009, De Paul is the regular writer. Some of the stories have been adapted from comic magazine stories originally published in Fantomen.
Indian comics: Indrajal Comics, Diamond Comics, and Rani Comics all published reprints of Lee Falk's daily or Sunday strips. Egmont Imagination India printed the Scandinavian work.
Do you remember?
The first ever Phantom story to be carried by a newspaper was "the Singh Brotherhood" in 17th February 1936.
The first ever Phantom comic book, was published by the Australian Woman's Mirror on 6th May 1938.
The Phantom appears to kill a person (the evil "Smiley" in 'the Diamond Hunters') for the first time 9th April 1937.
The shortest daily stories were Adventure in Algiers (20 Jun - 23 Jul 1938) and The Wisdom of Solomon (23 Jan - 25 Feb 1956) which both ran for 5 weeks.
The longest daily story was The Phantom Goes To War (2 Feb 1942 - 9 Jan 1943) which ran for 49 weeks.
The shortest Sunday story was The Gib's Brothers (6 Mar - 3 Apr 1955) which ran for 5 weeks.
The longest Sunday story was Return of the Thuggees (20 May 1990 - 11 Aug 1991) which ran for 65 weeks.
There are many nice sites dedicated to Lee Falk & the Phantom, which provide enhanced information in every aspect - starting from life of writer to detail information about publishers, strips & many more. With my little knowledge, I can't provide better information so recommend you to visit & read.

Reccomended Sites
The Deep Woods
(Words are not enough to explain how good it's.)
Ip comics
(Another superb site - detail information about every phantom's Daily & Sunday strips and many more.)
International hero
(The Phantom)
Weirdscifi (The Phantom)
Wikipedia
The Phanlantis
The Phantom's World
Dr Hermes Reviews
(THE PHANTOM- Reviews of all fifteen novels published from 1972 to 1975, based on Lee Falk's original stories and adapted by Falk himself, Ron Goulart (as Frank S. Shawn), Basil Copper, Bruce Cassidy (as Carson Bingham) and Warren Shanahan.
World Distributors (Manchester) Limited (by arrangement with Western Publishing Company, Racine, Wisconsin, U.S.A.) published two hardcover Phantom Annuals – first in 1967 & second in 1968. These were very unique – a good combination of several prose stories, 24 pages comics story, crossword puzzles to animal quizzes. In 1967 Annual the comic book story was Delilah (by Bill Lignante & originally printed as King Comics #23). In India this comics story was printed as Indrajal comics # 056 -1967. The prose stories were mostly 3-4 pages long but none acknowledged an author.
Lucky I have honor to present through this e-library, first unique – Phantom's BOOK & COMICS:
The Phantom Annual (1967)
Note: This annual has
96
pages. It was wrongly considered as 68 pages version by some sites.
Ajay Misra received it from a friend from UK & scanned it for us.
*************************************************
As we know, Daily & Sunday strips comes as our favorite the Phantom Comics. Sometime comics come with edited strips. Here is the Phantom Daily & Sunday strips (for those who missed these). With the help of these & information available at
Ip comics
, one can easily compose Frew's Phantom comics. Many Covers of Frew are posted in this blog (
post #93
).
I'll try to post a Frew's index book in near future.
Some strips are not available. Your help needed.
Abbreviations used in tables
BW
– Black & white
C
- Colour
N/A
– Not available now, but soon I'll add.
*************************************************
Phantom Daily Strips
D001-D195 :
Writers:
Falk
Artist:
Falk/Moore
, Moore, Moore/McCoy, McCoy, Barry, Barry/Olesen/Williams, Olesen/Williams, Olesen/Williams/Fredericks

The Post-Falk Era

Writers:
De Paul, Reimerthi
Artist:
Olesen/Williams, Olesen/Williams/Ryan, Ryan
*************************************************
Writer:
Falk
Artist:
Moore, Moore/McCoy, McCoy, McCoy/Infantino/Lignante, Lignante,
Barry, Barry/Olesen/Doescher
, Doescher/Olesen/Fredericks
, Olesen/Fredericks.

S151- S174:

Writers:
Falk/ Granberg,
Avenell/Reimerthi,
Reimerthi,
De Paul, Nolan
Artist:
Olesen/ Fredericks,Nolan, Ryan
*************************************************
Persons who helped in this post:
1. Unknown original uploaders of Strips - thanks to their hard work we were able to collect and share here.
2. Bharat Gorey: uploaded D 1 to D95;
(9th Feb 2009)
D132, S017, S019, S027 & S107.
3. Ajay Misra - Indrajal Comics & Phantom Annual via mail as single pages. Edited and uploaded by me.
4.
Chatur Cheeta
(9th March 2009)
: 9 Daily (211,212,215,216,217,218, 222,223,224) & 5 Sunday strips (163,164, 166,167,168).
5. ICC
(9th Dec 2010)
:
D126a
6.
Venkitachalam Subramanian
(9th Dec 2010):
: D 225 to 229 and S: 169 to 172
7.
Emile:
(19th Dec 2010)
D-230 and D217 to D229 (better quality);
(3 Oct 2011):
better quality files of S:153, 154, 160, 161, 162, 165, 166
8.
TPH
(19th Feb 2011):
S168 to 172 (better quality);
(29th April 2011)
D231

9. Kit Walker:
(6th August 2011)
D232,
(18th Sep 2011)
S174.
*************************************************